Gabi Garcia Fernandez on his first Champions League match of his career
Officials

First Referee

David FERNANDEZ FUENTES

ESP

Second Referee

Marie-Catherine BOULANGER

BEL

How To Attend

Via San Costantino, CIVITANOVA MARCHE, 62012 Capacity: 4100
Team
Team Profile

Cucine Lube CIVITANOVA

Address
Via Zona Artigianale Capoluogo, 5 Treia
Team Schedule
Previous Games
Team
Staff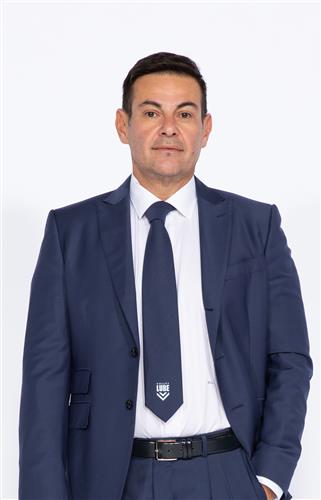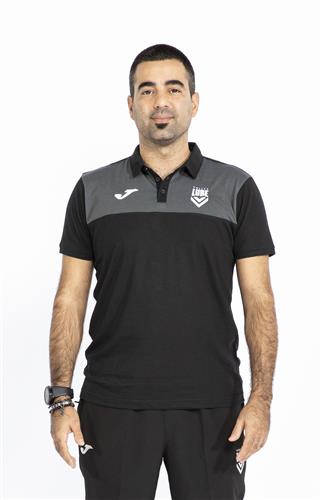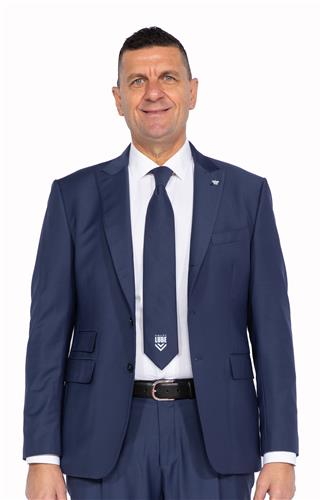 Highlights
Warm-up in porgress!
---
Highlights
Marlon Yant performing one of his powerful spikes
---
Highlights
John Perrin spiking Lube's block
---
Highlights
Cucine Lube CIVITANOVA posing to team photo after their perfect start to #CLVolleyM
---
Gallery
Disclaimer
Photos featured on the CEV Photo Galleries are downloadable copyright free for media purposes only and only if CEV is credited as the source material. They are protected by copyright for all other commercial purposes. Those wishing to use CEV Photo Gallery photos for other commercial purposes should contact press@cev.eu
Match Report
Cucine Lube CIVITANOVA v Lokomotiv NOVOSIBIRSK

Article
- Cucine Lube CIVITANOVA posted a 3-0 win in their first match of the CEV Champions League Volley – Pool C, against Russia's Lokomotiv NOVOSIBIRSK (25:17, 25:20, 25:15).
 
- The home team did not line-up the Italian volleyball icons Ivan Zaytsev and Osmany Juantorena, both recovering from an injury. The starting six included then the young spikers Gabi Garcia Fernandez (opposite from Puerto Rico) and Marlon Yant, from Cuba.
 
- The Italians immediately took control of the operations in the opening set, where they claimed an early 16-10 lead thanks to serves of Ricardo Lucarelli and Rovertlandy Simon, together with the attacks of Yant (6 point with 62% of efficiency), who also did spike the ball that scored the 25-17.
 
- Lokomotiv NOVOSIBIRSK got back on track in the second balanced set, but CIVITANOVA was anyway constantly leading (15-12, then 23-19), with the home libero Fabio Balaso performing spectacular defenses. They finally scored a 25-20 win. The third set was a truly one-sided one, with the Italians leading from start to end.
 
- Marlon Yant (Cucine Lube CIVITANOVA) topped the charts for his team with 16 points and became Best Player of the match.
- For the guests from NOVOSIBIRSK, the opposite Drazen Luburic scored the most recording 13 points for his team.
Read more
The match in numbers
Points
The combined total number of points scored by both teams throughout the entire match.
Duration
The total length of the match, from the first serve through until the last point has ended.
Spectators
Total number of people in attendance at the venue – taken at the end of the second set.
Match Spikes
The combined total number of successful spikes achieved by both teams throughout the entire match.
Reception Level
An average of the two team service reception percentages from the complete match.
Net Domination
The number of successful point winning blocks of Cucine Lube CIVITANOVA compared to Lokomotiv NOVOSIBIRSK.
Ace Count
Cucine Lube CIVITANOVA number of service aces compared to Lokomotiv NOVOSIBIRSK
Error Difference
Errors leading to points of Cucine Lube CIVITANOVA, next to those from Lokomotiv NOVOSIBIRSK