1. ZAKSA has no equal in the Plus League competition. The team won all 16 games and is undefeated since October 2, 2021. The only tamer of he Club's European Champion is Lube Civitanova, which won 3-2 in the group match of this year's Champions League.
2. The strength of ZAKSA is built mainly by well-disposed outside speakers Aleksander Śliwka and Kamil Semeniuk. They both lead in the current statistics of this year's Champions League among those in receiving lines.
3. The hero of the first match between Lokomotiv and ZAKSA was Łukasz Kaczmarek, who scored match-high 23 points and was awarded with MVP award.
4. In the previous matches in the Champions League with teams from Russia, ZAKSA (Mostostal-Azoty) met 8 times, winning 4 times and losing 4 times.
"I was very angry with myself after the game against Lube because we didn't capitalize on our chances to win. I believe that now we will be focused from the beginning and we will not let the Russians play "their volleyball", but we realize that they will be hungry for a rematch for their home defeat."
Kamil Semeniuk
Outside Hitter Grupa Azoty KĘDZIERZYN-KOŹLE
Officials
How To Attend

Ippodromskaya str., NOVOSIBIRSK, 630005 Capacity: 5000
Team
Team Profile

Grupa Azoty KĘDZIERZYN-KOŹLE

Address
Mostowa 1A Kedzierzyn-Kozle
Team Schedule
Previous Games
Team
Staff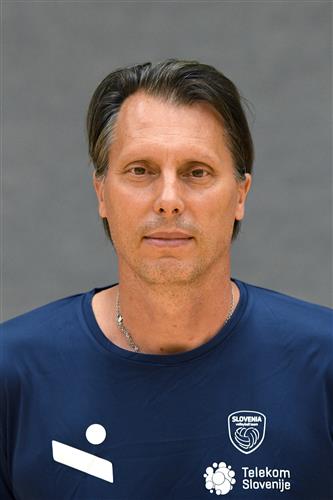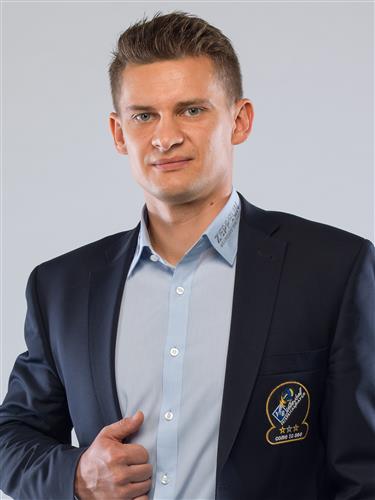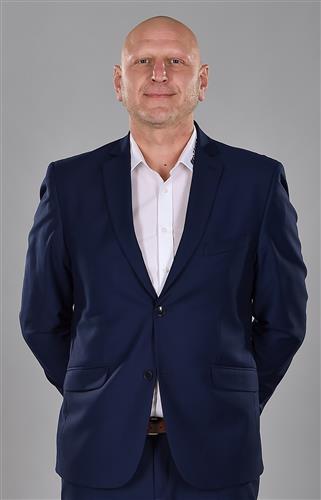 Team Statistics
Grupa Azoty KĘDZIERZYN-KOŹLE
Overview

Lokomotiv NOVOSIBIRSK
Highlights
Igor Tisevich setting the ball
---
Highlights
Erik Shoji celebrating after successful action of his team
---
Highlights
Marcin Janusz setting the ball to his opposite
---
Highlights
Drazen Luburic ready to serve
---
Highlights
Drazen Luburic spiking against Aleksander Sliwka's block
---
Gallery
Disclaimer
Photos featured on the CEV Photo Galleries are downloadable copyright free for media purposes only and only if CEV is credited as the source material. They are protected by copyright for all other commercial purposes. Those wishing to use CEV Photo Gallery photos for other commercial purposes should contact press@cev.eu
Match Report
Lokomotiv NOVOSIBIRSK overpower Grupa Azoty Zaksa Kędzierzyn-Koźle

Article
Lokomotiv NOVOSIBIRSK couldn't ask for a better start of the match, taking a 9-2 lead the hosts winded up. John Perrin played at his finest, also his teammates showed their mastery, even if they struggled a lot in reception (only 24% of positive receptions), once the defending #CLVolleyM champions seemed to be totally lost and overwhelmed. The team under guidance of Plamen Konstantinov improved further their advantage reaching maximum of ten points margin at 22-12 and 24-14. With nothing more to lose in this part, ZAKSA showed some great plays, including Smith's ace and Śliwka's attack from the middle to deny five set balls, but it was too late for a big dash and eventually Lyzik's spike closed the match.
The opener was a cold shower for the defending champions who played to stay in quest for spots in quarterfinals. After tight opening (8-8), Grupa Azoty Zaksa Kędzierzyn-Koźle started to run away with the score jumping to 11-9 lead. Aleksander Śliwka, captain of ZAKSA, showed his character on the court giving a spark to his team in difficult actions. Accompanied by Łukasz Kaczmarek and Kamil Semeniuk,  they gained a four-point lead at 23-19, but being so close to a set win, Lokomotiv fought back reducing the gap to one point. But when the set point came, Perrin spiked in out and ZAKSA levelled up the score.
Lokomotiv's players were eager to show their strength in front of the home crowd. And step by step they were building advantage in the third part, putting a lot of pressure on their rivals with service. In the middle of the set with Drazen Luburić on service line, the hosts reached seven points at 18-11. With so big margin, they didn't have to look back, sealing the set with Kurkaev's attack.
A point-by-point race opened the fourth set and was continued up to 10-10, then Lokomotiv speeded up again scoring four consecutive points. Konstantin Abaev had a big comfort of play and could send a ball to any of his teammates, who were just doing their job perfectly. ZAKSA having their back against the wall managed to shorten the distance to two points (16-14), but instantly Lokomotiv answered with two winning actions from Luburić and Perrin. The defending champions tried their best to get back in the game (21-19), but after ace from Luburić the home team got the first chance to close the match. Even if ZAKSA denied one match point, powerful spike from Savin sealed Lokomotiv's victory. Luburić's efforts were recognized with MVP award.
Read more
The match in numbers
Points
The combined total number of points scored by both teams throughout the entire match.
Duration
The total length of the match, from the first serve through until the last point has ended.
Spectators
Total number of people in attendance at the venue – taken at the end of the second set.
Match Spikes
The combined total number of successful spikes achieved by both teams throughout the entire match.
Reception Level
An average of the two team service reception percentages from the complete match.
Net Domination
The number of successful point winning blocks of Grupa Azoty KĘDZIERZYN-KOŹLE compared to Lokomotiv NOVOSIBIRSK.
Ace Count
Grupa Azoty KĘDZIERZYN-KOŹLE number of service aces compared to Lokomotiv NOVOSIBIRSK
Error Difference
Errors leading to points of Grupa Azoty KĘDZIERZYN-KOŹLE, next to those from Lokomotiv NOVOSIBIRSK
"I just want to say thanks to the fans who were here today and cheered us on. The atmosphere was great as always. We are happy that were able to play in front of them and give them one last good game in the CEV Champions League even though we don't move forward. It is disappointing, a bit bittersweet, but we're happy that we won. The last game with Zaksa here was in December when we played without Ilyas Kurkaev, but tonight he helped the team."
John Gordon Perrin
outside hitter of Lokomotiv NOVOSIBIRSK
"We finished home games on a positive note: a good game against strong team. I demanded from the guys to play seriously, because such games give you level that shows you where you are. In fact, it gives them difficult situations to deal with and it's good game for the future perspective. Despite the standings in the group, I think that such game will help us in a psychological way."
Plamen Konstantinov
head coach of Lokomotiv NOVOSIBIRSK
"Everything is amazing in Novosibirsk, only the score could have been different. We were excited to come back here after the last game. Lokomotiv gave us the chance to play here and tonight they showed volleyball of top level and we we were not ready for this. We played under pressure, for Lokomotiv it was a different motivation. We'll learn on our mistakes, learn and reflect. The next game is against Lube and we have to win it. Or maybe some luck to move forward to the next stage."
Erik Shoji
libero of Grupa Azoty Zaksa KĘDZIERZYN KOŹLE
"The difference between two games in Novosibirsk is positive reception, tonight we had problems with that - in December we didn't. In the first set we tried to hold strong serve, it was fine but in the end we failed. I can congratulate Novosibirsk with a good game. In a difficult moment you can always see the character of the team. We were happy when Lokomotiv proposed the fair play and invite us here again - it is a pleasure to play against these fans and in this arena. For us everything is possible - it is up to us. We have to see forward and forget the last games."
Gheorghe Cretu
head coach of Grupa Azoty Zaksa KĘDZIERZYN KOŹLE