Head-to-Head
Lokomotiv NOVOSIBIRSK and Cucine Lube CIVITANOVA will meet in the Champions League for the sixth time. The home team won each of the previous five Champions League meetings.
Lokomotiv NOVOSIBIRSK claimed 3-1 home victories against the Italians, then known as Lube Banca Marche MACERATA, in the 2011/12 and 2013/14 group stage. Cucine Lube CIVITANOVA beat the Russians at home in the 2011/12 (3-1), 2013/14 (3-2) an 2021/22 (3-0) group stage.
Earlier this Champions League season, Cucine Lube CIVITANOVA won the reverse fixture 3-0 on 1 December. Marlon Yant Herrera (16) and Drazen Luburic (13) both scored more than 10 points in that match. The Italians won 17 points from serves, including six by Marlon Yant Herrera, five by Ricardo Lucarelli Santos de Souza and four by Robertlandy Simon Aties.
Lokomotiv NOVOSIBIRSK
Lokomotiv NOVOSIBIRSK are competing in the Champions League for the seventh time. They won the title in 2012/13, when they defeated Bre Banca Lannutti CUNEO 3-2 in the final.
Lokomotiv NOVOSIBIRSK opened their 2021/22 Champions League campaign with successive defeats: 0-3 in the reverse fixture against Cucine Lube CIVITANOVA and 1-3 versus Grupa Azoty KĘDZIERZYN-KOŹLE. They were awarded a 3-0 win against OK Merkur MARIBOR in the third leg, after a forfeit due to COVID-19 restrictions.
The 1-3 defeat against Grupa Azoty KĘDZIERZYN-KOŹLE was only the third Champions League defeat for Lokomotiv NOVOSIBIRSK in Novosibirsk: W21-L3, including the 3-0 awarded win against OK Merkur MARIBOR.
Lokomotiv NOVOSIBIRSK have played 12 five-setters in the Champions League, winning eight of those (67%). Of all teams to have played at least 12 deciding sets, only Sir Sicoma Monini PERUGIA (79%) have a better winning percentage in five-setters.
Of Lokomotiv NOVOSIBIRSK's last six Champions League defeats, four came against Italian teams.
Drazen Luburic finished as his team's top scorer in their two matches played this Champions League season: 13 against Cucine Lube CIVITANOVA and 16 versus Grupa Azoty KĘDZIERZYN-KOŹLE.
Cucine Lube CIVITANOVA
Cucine Lube CIVITANOVA are still undefeated this Champions League season (W4-L0), only losing sets in the 3-2 win versus Grupa Azoty KĘDZIERZYN-KOŹLE on 12 January.
Cucine Lube CIVITANOVA have won five of their last six deciding sets in the Champions League, after they had won five of their previous 20 five-setters.
Since losing 2-3 to Zenit KAZAN in the 2017/18 final in Kazan, Cucine Lube CIVITANOVA won 28 of their 30 Champions League matches (includes two awarded wins). The exceptions in that run came last season, a 0-3 defeat against Sir Sicoma Monini PERUGIA in the group stage and a 1-3 loss against Grupa Azoty KĘDZIERZYN KOŹLE in the quarter-finals.
Robertlandy Simon Aties and Marlon Yant Herrera (both 49) are the club's joint-top scorers this Champions League season. Ricardo Lucarelli Santos de Souza and Gabriel Jose Garcia Fernandez (both 45) follow closely.
Simon Aties has won 15 points from stuff blocks in this season's Champions League group stage, most among all players.
Luciano de Cecco is among the best setters in this season's group phase in the Champions League, posting an efficiency of 59.79%.
Officials
How To Attend

Ippodromskaya str., NOVOSIBIRSK, 630005 Capacity: 5000
Team
Team Profile

Lokomotiv NOVOSIBIRSK

Address
18, Ippodromskay str. NOVOSIBIRSK
Team Schedule
Previous Games
Team
Staff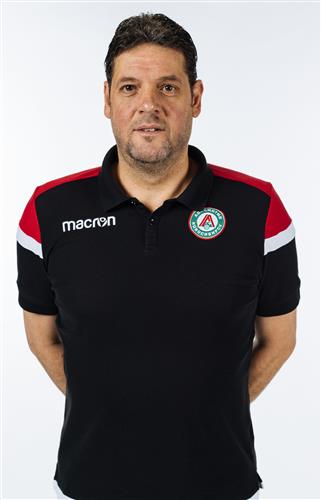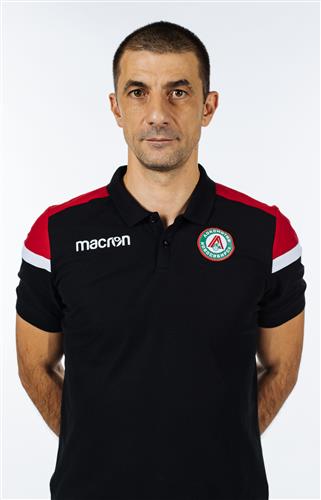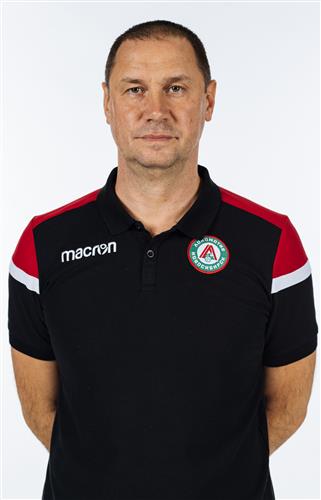 Highlights
Sergey Savin trying to stop Lucarelli's attack
---
Highlights
Lucarelli ready to serve
---
Highlights
Lucarelli in Simon trying to avoid in-team collision
---
Gallery
Disclaimer
Photos featured on the CEV Photo Galleries are downloadable copyright free for media purposes only and only if CEV is credited as the source material. They are protected by copyright for all other commercial purposes. Those wishing to use CEV Photo Gallery photos for other commercial purposes should contact press@cev.eu
Match Report
Cucine Lube CIVITANOVA with big win in Super Match of the Week

Article
Super Match of the Week was delivering a thrilling rallies from the early beginning. Although, the Italian powerhouse took 8-4 lead, Lokomotiv, sparked by their enthusiastic home crowd, quickly erased the gap (11-11) with solid work on block. Both sides were extremely focused to play their finest Volleyball, but in the decisive stage, Lokomotiv was dominant in all components and Konstantin Abaev impressed with his setting decisions. From 21-19, Lokomotiv marched to a set win which was sealed with ace from Drazen Luburic.
A fierce battle was continued in the second set, even if the host team jumped twice to a three-point lead, Lube quickly tied and point-by-point race was continued. Both teams struggled in reception (Lokomotiv only 25%, Lube 20%), but it didn't prevent them from battling hard until 23-23. Own mistakes (10 by Lokomotiv, 8 by Lube) made a difference, too long serve from Kurkaev gave the visiting team a first set point, and with winning serve from Yant (5 points in 2nd set) they closed the set.
The third part made it even more visible that in such tight game, the details are decisive factor. Although, Lokomotiv was dominant on attack (14-10), but too many service faults (8 errors on service line) cost them a lot, as they were chasing Lube during the entire set. Drazen Luburic (7 kills) and Gabriel Garcia Fernandez (6 kills) were exchanging hits over the net. De Cecco started to look for more technical solutions and it brought fruits, however - again - it was service ace to end the set, this time Simon made this feat.
The fourth set started as a rollercoaster. Lube took an early lead, but Lokomotiv didn't give up. They managed to tie at 14-14, but then again the visiting team ran away with score reaching five-point margin. The team under guidance of Plemen Konstantinov tried everything to come back to game, but it was too late and Simon - like in third set - sealed the deal with ace.
Gabriel Garcia Fernandez topped the scorers chart with 17 points (16 winning spikes and 1 block, 57% of success in attack) and received a well-deserved MVP award. Lokomotiv's leader Drazen Luburic scored 14 points.
Read more
"We expected a very tough match as the opponent team needed points for their standing. We struggled to sleep last night, as we came from a long trip and arrived to Siberia with 6 hours jet lag. But we fought as a team and faced the game in the best possible way. Now we want to get the final first position, so we are exciting to play next week another great match against Zaksa".
Robertlandy Simon
middle blocker of Cucine Lube Civitanova
"The game was really tough. We played a very good volleyball. I think Lokomotiv also performed well. We had some opportunities to make breaks and play our game, so we are really happy. The mentality and approach were very important in this game, maybe we didn't play the best Volleyball we have, but we hope that we will learn this lesson."
Luciano De Cecco
setter of Cucine Lube Civitanova
"A great victory for us, a very very important against a strong team of Novosibirsk. We are really proud of our performance and our guys. Now we will focus on our national championship and on our next game against Zaksa at home."
Ivan Zaytsev
opposite of Cucine Lube Civitanova
"There were too many emotions today, in the second set we can say that we couldn't play with a cool head. I am disappointed particularly with my performance. If we could won the second set, the result could have been completely different. The opponent turned out to be stronger, the Italian champions - they showed their best. We hope that we will also be able to show our fans great game on Saturday, when we will meet Zaksa at home for the second time."
Drazen Luburic
opposite of Lokomotiv Novosibirsk
There was a great atmosphere at the arena, we are very happy to return home, but today we did not show the result we wanted. Undoubtedly, Civitanova consists of top-level players. But that's not the point. Today I really wanted to see the fighting spirit - in the second set, after an equal ending and a loss, I did not see it at all. We stopped fighting. I understand everything - fatigue, not all players have an ideal physical condition. The character could compensate it, we didn't manage to do it. The second set was the key one. We could have been in the end with an advantage. It was then that the initiative moved to the other side of the court.
Plamen Konstantinov
head coach of Lokomotiv Novosibirsk
The match in numbers
Points
The combined total number of points scored by both teams throughout the entire match.
Duration
The total length of the match, from the first serve through until the last point has ended.
Spectators
Total number of people in attendance at the venue – taken at the end of the second set.
Match Spikes
The combined total number of successful spikes achieved by both teams throughout the entire match.
Reception Level
An average of the two team service reception percentages from the complete match.
Net Domination
The number of successful point winning blocks of Lokomotiv NOVOSIBIRSK compared to Cucine Lube CIVITANOVA.
Ace Count
Lokomotiv NOVOSIBIRSK number of service aces compared to Cucine Lube CIVITANOVA
Error Difference
Errors leading to points of Lokomotiv NOVOSIBIRSK, next to those from Cucine Lube CIVITANOVA