Grupa Azoty KĘDZIERZYN-KOŹLE - TRENTINO Itas 
Head-to-head
Grupa Azoty KĘDZIERZYN-KOŹLE lost both matches against Trentino in this season's Champions League group stage: 1-3 in Italy and 2-3 in Poland. Alessandro Michieletto (21) and Lukasz Kaczmarek (21) were their team's top scorers in the match in Trentino and Bartosz Bednorz (23) and Michieletto (20) in the match in Poland.
Grupa Azoty KĘDZIERZYN-KOŹLE won the Champions League in each of the past two seasons. They defeated TRENTINO Itas in the final in both campaigns (3-1 in 2021 and 3-0 in 2022). Kamil Semeniuk scored 27 points for the Polish team in last season's final. Matey Kaziyski had 16 points for the Italians.
Overall, both teams have won five of their 10 Champions League encounters against each other.
Daniele Lavia, Alessandro Michieletto, and Riccardo Sbertoli (TRENTINO Itas) can be in opposition of Łukasz Kaczmarek, Marcin Janusz, Aleksander Śliwka (Grupa Azoty KĘDZIERZYN-KOŹLE), just like they were in the final of the 2022 World Championships in Katowice on 11 September. Italy beat Poland 3-1 in that final.
Lavia (19) and Michieletto (14) scored the most points for Italy in the 2022 World Championships final. Śliwka (12) was Poland's top scorer in that match.

Grupa Azoty KĘDZIERZYN-KOŹLE
Grupa Azoty KĘDZIERZYN-KOŹLE can become the third team to win at least three successive Champions League titles, after Zenit KAZAN from 2014/15 to 2017/18 (4 in a row) and TRENTINO Itas from 2008/09 to 2010/11 (as TRENTINO Volley in 2008/09 and as TRENTINO BetClic in 2009/10 and 2010/11).
They reached this season's quarter-finals after seeing off their compatriots Aluron CMC Warta ZAWIERCIE in the Play Off: 3-0 away win, 2-3 home loss.
Grupa Azoty KĘDZIERZYN-KOŹLE have already lost three matches in this Champions League campaign. The last time they lost at least four matches in a Champions League season was in 2012/13 (4).
Only VfB FRIEDRICHSHAFEN (91) scored more points from blocks in this Champions league season than Grupa Azoty KĘDZIERZYN-KOŹLE (90).
Lukasz Kaczmarek (150) is the team's top scorer in this Champions League season. This is already the same total of points their top scorer had in the entire 2021/22 campaign: Kamil Semeniuk (150).

TRENTINO Itas
TRENTINO Itas have won all of their six group stage matches this Champions League season. Their last defeat in the competition was the 0-3 loss against Grupa Azoty KĘDZIERZYN-KOŹLE in last season's final.
TRENTINO Itas lost the Champions League final three times since lifting the trophy in 2010/11: in 2015/16 (2-3 versus Zenit KAZAN as TRENTINO Diatec), 2020/21 (1-3 versus Grupa Azoty KĘDZIERZYN-KOŹLE) and 2021/22 (0-3 versus Grupa Azoty KĘDZIERZYN-KOŹLE).
TRENTINO Itas can become the third team to win the Champions League the season after finishing as runners-up, after Zenit KAZAN in 2011/12 and Cucine Lube CIVITANOVA in 2018/19.
TRENTINO Itas have made semi-final appearances in seven Champions League seasons, including in the last two campaigns.
Alessandro Michieletto is the team's top scorer this season on 75 points. He was the Champions League top scorer in 2021/22 on 181 points. In 2020/21 Nimir Abdel-Aziz (TRENTINO Itas) was the leading Champions League scorer on 209 points.
"It is the umpteenth challenge of these last few seasons with Kedzierzyn-Kozle, but compared to the past this takes place in an even different way, over the distance of two games. We face the first just over forty-eight hours from the championship match with Padova, a situation that makes a task that would have been difficult in any case even more convincing. They have perfectly integrated spiker Bednorz into their schemes. For our part, we will try to obtain the best possible result.".
Angelo Lorenzetti
Head Coach TRENTINO Itas
"We are glad that everyone is back to full health and maybe thanks to this the fight in this match will be even. I estimate that both teams have equal chances and we do not hide that this time we do not want to repeat mistakes from the group match and allow Trento to develop its game on the wings and additionally we eagerly want to win in front of our fans, who so faithfully cheer us on throughout the season "
Michał Chadała
Second Coach Grupa Azoty KĘDZIERZYN-KOŹLE
Officials

Second Referee

Vitor Alexandre GONCALVES

POR

How To Attend

ul. Mostowa 1, KĘDZIERZYN - KOŹLE, 47-223 Capacity: 3500
Team Profile

Grupa Azoty KĘDZIERZYN-KOŹLE

Address
Mostowa 1A Kedzierzyn-Kozle
Team Schedule
Previous Games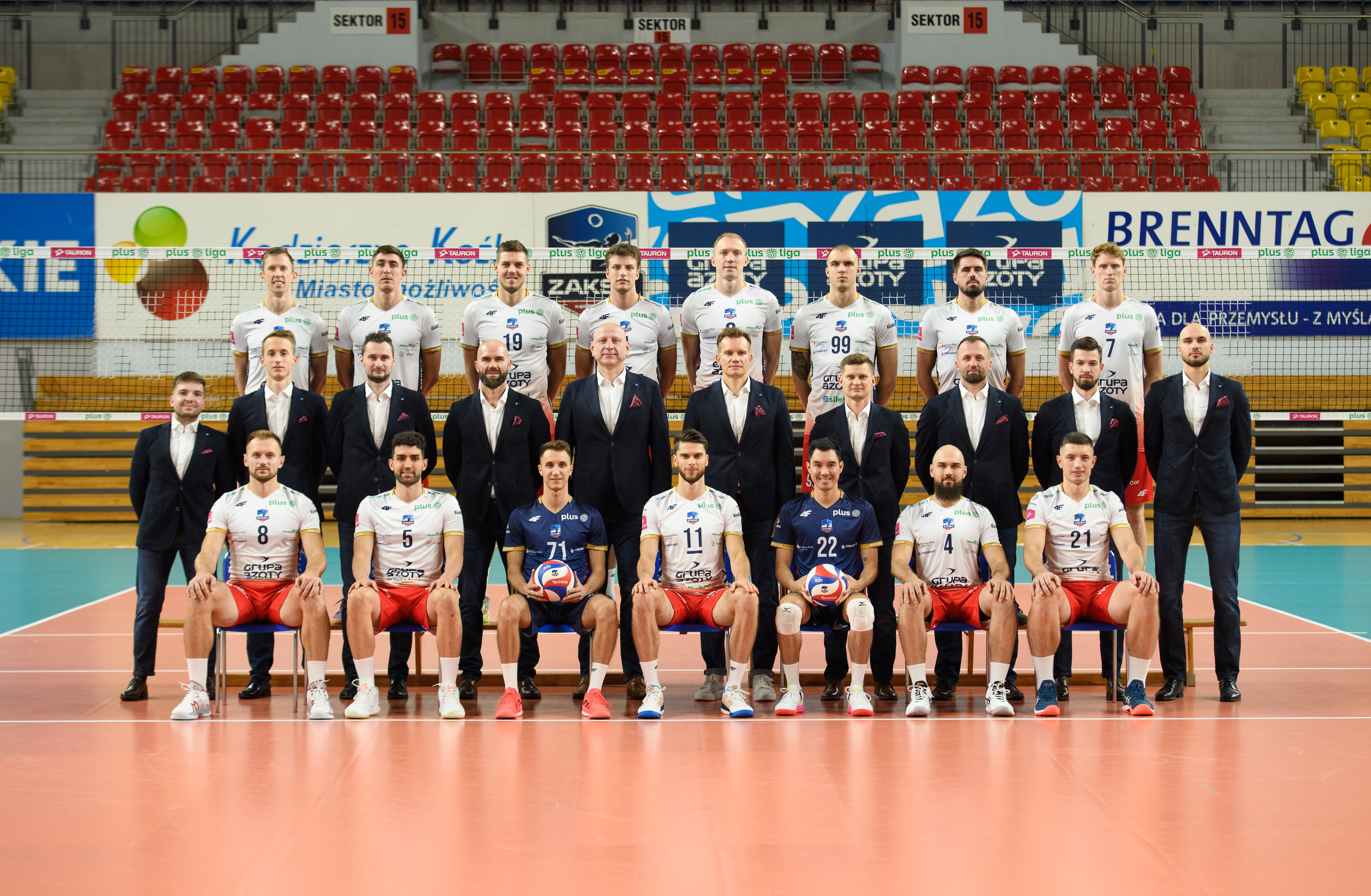 Team
Staff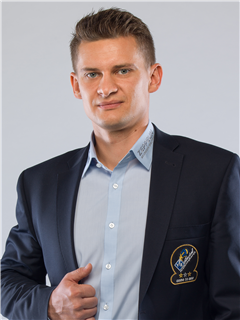 Gallery
Disclaimer
Photos featured on the CEV Photo Galleries are downloadable copyright free for media purposes only and only if CEV is credited as the source material. They are protected by copyright for all other commercial purposes. Those wishing to use CEV Photo Gallery photos for other commercial purposes should contact press@cev.eu
Match Report
Grupa Azoty KĘDZIERZYN-KOŹLE v TRENTINO Itas

Article
The long-awaited match for all CEV Champions League Volley fans has arrived! On one side is the winner of the last two editions, Grupa Azoty KĘDZIERZYN-KOŹLE, and on the other side is the team that is used to making it to the semifinals, TRENTINO Itas. And the winner is – KOZLE, with spectacular 3-2 on the board (25-22, 22-25, 22-25, 25-21, 15-10).
The first started off as a point-by-point type of play but KOZLE managed to separate (8-5) and they've held this advantage and even increased it to +5 points (12-7). They had six points of advantage at one point (21-15) but up until the very end of the match it decreased and the set finished by 25-22.
Since they've won the first set, KOZLE walked into the second set full of motive. And of course, because there is a lot at stake. They transferred their flightiness and already had a 9-4 lead in the beginning. But this is volleyball and it wouldn't be interesting without a twist. TRENTINO was slowly building their way up and they managed to equalize the set (16-16) and get in the lead (18-21) and then win the whole set by 22-25.
The third set was even better. The score was 4-4 and the initiative was taken by KOZLE. However, TRENTINO is a great team and it led to a 10:10 draw. And the "volleyball battle" began. KOZLE was leading to 18-17. Kaziyski's great serve gave TRENTINO the lead of 19-18. The key to winning the set by the Italians was Sbertoli's service ace at 23-21. The Set was finished with an ace from Czech receiver of Itas Donovan Dzavoronok. And again on the scoreboard 25-22.
In the fourth set, both teams risked serving. TRENTINO started better, leading 6-2 after Micheletto's ace. This time KOZLE led to a 9-9 draw. The action of the set took place at 12-11 for the Italians. First, KOZLE counterattacked three times, then the Italian team, and finally the action was completed by the captain of KOZLE Aleksander Śliwka. For a long time, the hosts maintained a three-point advantage (17-14, 20-17) but the end of the set was amazing. Micheletto's service ace and Bednorz's mistake lead to a tie at 21-21. It was Bednorz who was the main actor at the end of the set. First, the attack and then two service aces gave the lead 24-21 and the spoilt attack of the guests gave KOZLE a 25-21 win and tiebreak.
The last set was full of technical errors from the TRENTINO. Touching the net and crossing the three-meter line while attacking from the second line gave the European club champions a 4-0 lead. Although TRENTINO reduced the losses to 8-10, KOZLE finished phenomenally and won a tiebreak 15-10 and the whole match by 3-2.
Read more
The match in numbers
Points
The combined total number of points scored by both teams throughout the entire match.
Duration
The total length of the match, from the first serve through until the last point has ended.
Spectators
Total number of people in attendance at the venue – taken at the end of the second set.
Match Spikes
The combined total number of successful spikes achieved by both teams throughout the entire match.
Reception Level
An average of the two team service reception percentages from the complete match.
Net Domination
The number of successful point winning blocks of Grupa Azoty KĘDZIERZYN-KOŹLE compared to TRENTINO Itas.
Ace Count
Grupa Azoty KĘDZIERZYN-KOŹLE number of service aces compared to TRENTINO Itas
Error Difference
Errors leading to points of Grupa Azoty KĘDZIERZYN-KOŹLE, next to those from TRENTINO Itas